Welcome to the St Barnabas' Church website!
St Barnabas' is a friendly Church of England parish church on Rushet Road (just off Cotmandene Crescent) in St Paul's Cray, Orpington, Kent BR5 2PU. Although the distinctive green roof is clearly visible from a distance, it becomes more difficult to find our church the closer you get and you may wish to consult the map.
Our aim is to keep connected to God through prayer, worship and teaching to enable us to be connected to our world, responding to the needs of our community and sharing God's love in a way that transforms lives.
We try to provide a warm welcome to all our visitors: if you're local to us, or visiting the area, we would be pleased to see you at one of our services or social events. Wherever you're from, we hope you find something of interest on (or through) this site or one of our social media feeds.
and
Videos and Livestream events
Our Church is NOT open for Sunday services
In the light of the start of a second national lockdown, the government and Church of England guidance requires that our church building is again CLOSED on Sundays and all services will be accessible via Facebook Live using the link above. The church will be open for private prayer on Wednesdays from 10:00-11:00am.
Anyone visiting our building is required to wear a face mask, to use hand sanitiser and to maintain an appropriate degree of social distancing. When you are welcomed to the church you will be given advice on the precautions agreed by the PCC and set out in the Risk Assessment.
We will continue to offer the possibility of joining our online services each Sunday and the service will be available on Zoom and on Facebook Live. Recorded services will still appear on Facebook and YouTube for those people who are unable to view our services live and wish to catch up later.
We will be keeping a record of everyone who attends our church for 21 days in case we need to refer people on for contact tracing. If you are visiting our church for the first time please bring your own pen to sign in and provide contact details. Full details of our precautions and how to visit for a time of private prayer are set out below with a letter from our Vicar, the Revd. Neil Coleman, a plan of the one-way system of moving around our building and a Risk Assessment agreed by our PCC.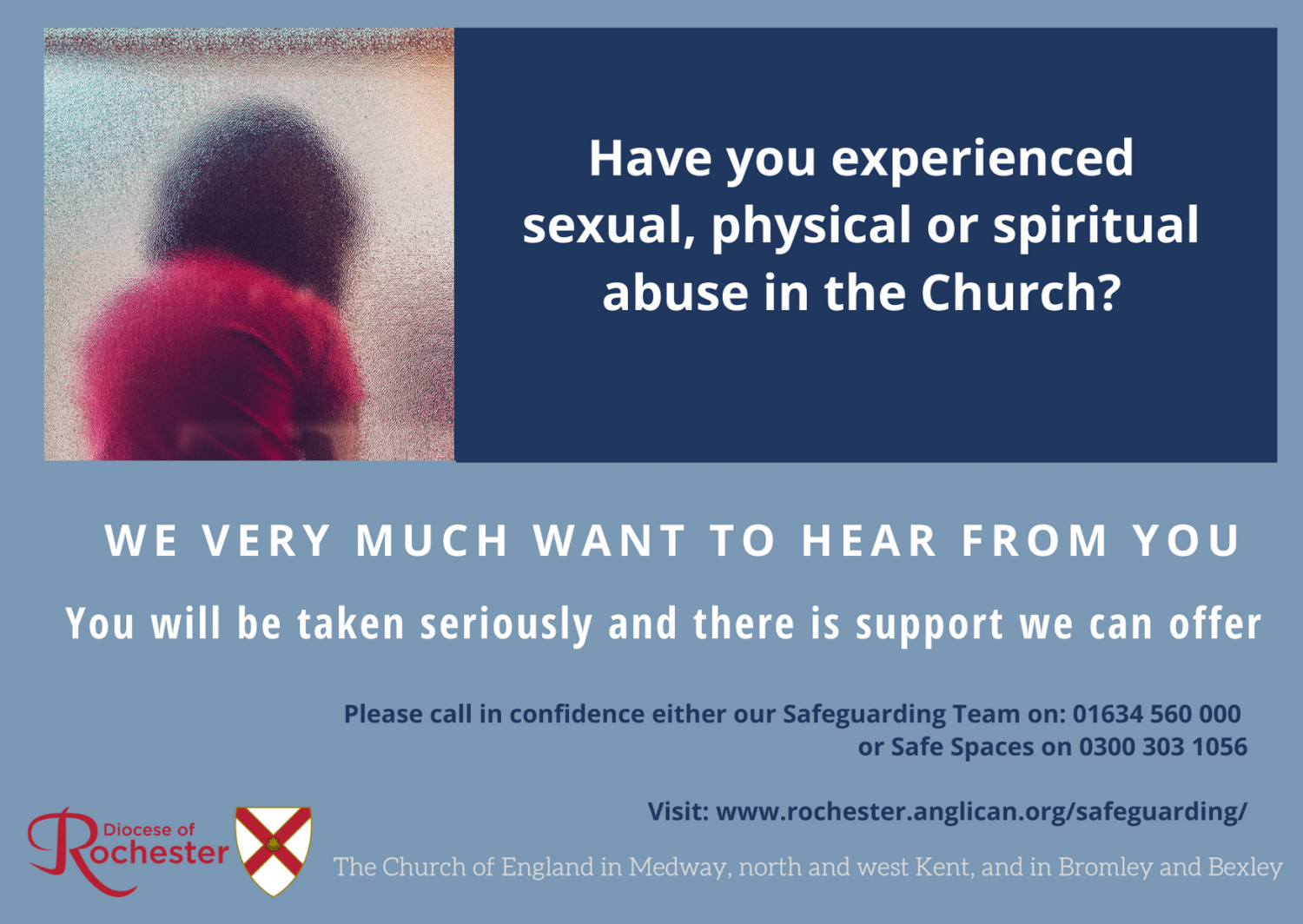 The Healing on the Streets team from Churches Together in the Crays have cancelled their monthly sessions in Cotmandene Crescent until further notice, but will resume again as soon as government guidance permits.
However, at a time of social crisis it is more important than ever for us to pray for people in their different situations and their wide range of hopes, fears and needs. If you would like the team to pray for you, or someone you know, we are happy to do so if you get in touch with us either by email or phone. Please let us know who it is that you would like prayer for and why. You can request a call back to you, if you include your phone number in the email. As always, anything you discuss is confidential within the team and several members of the team will pray for you and your concerns.

Email: HOTS@ctitc.org.uk

Phone: 01689 831597
On this site you can find:
What do you think?
We welcome your comments on this site. Please contact us with your comments or if you would like any other information about the church.

Website last updated on 6th November 2020
The site is updated at least twice a month, please let us know if you spot anything out-of-date.

Contact: stbarnabas.cray@btinternet.com